Concrete Bowl - 16" shallow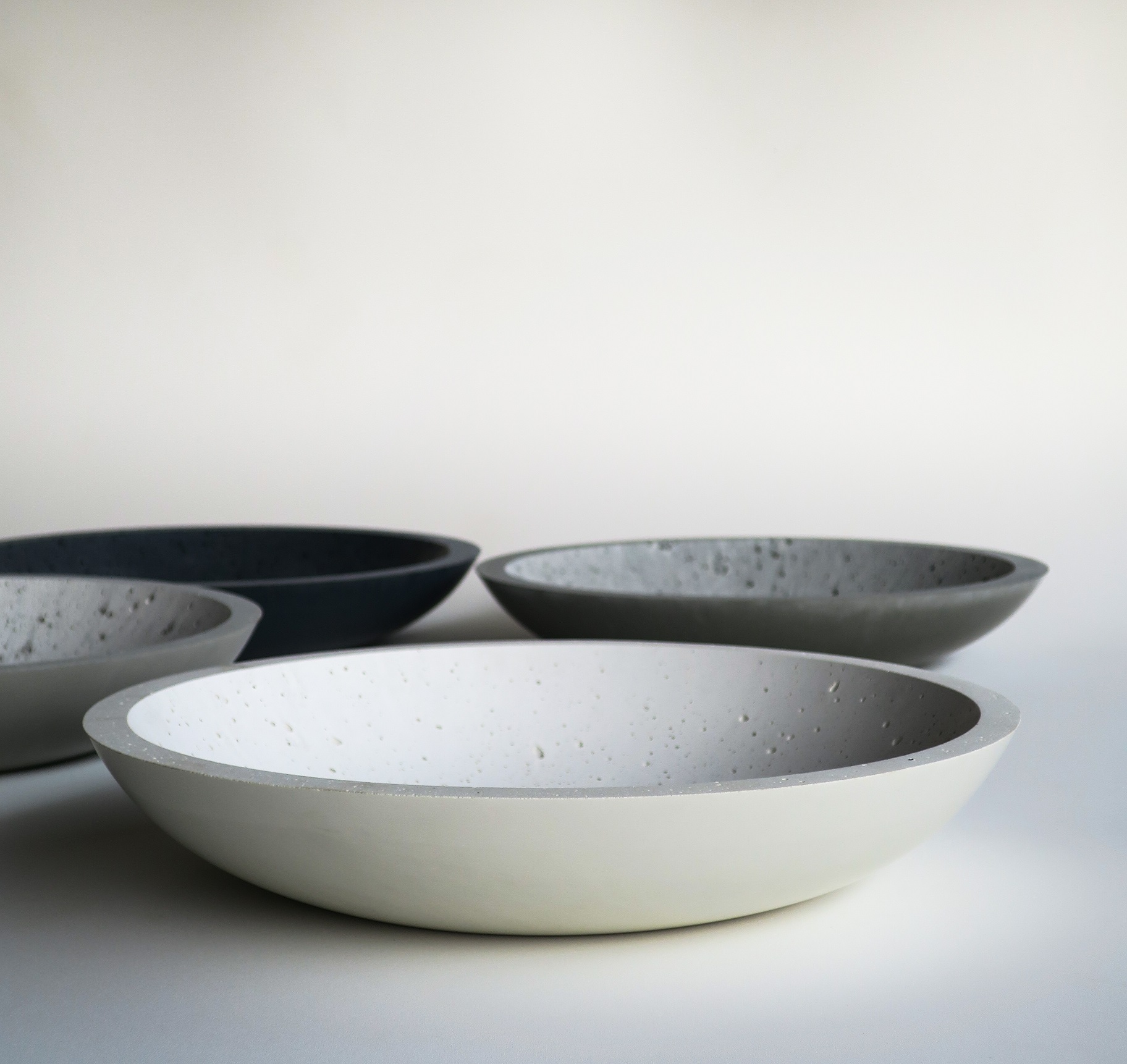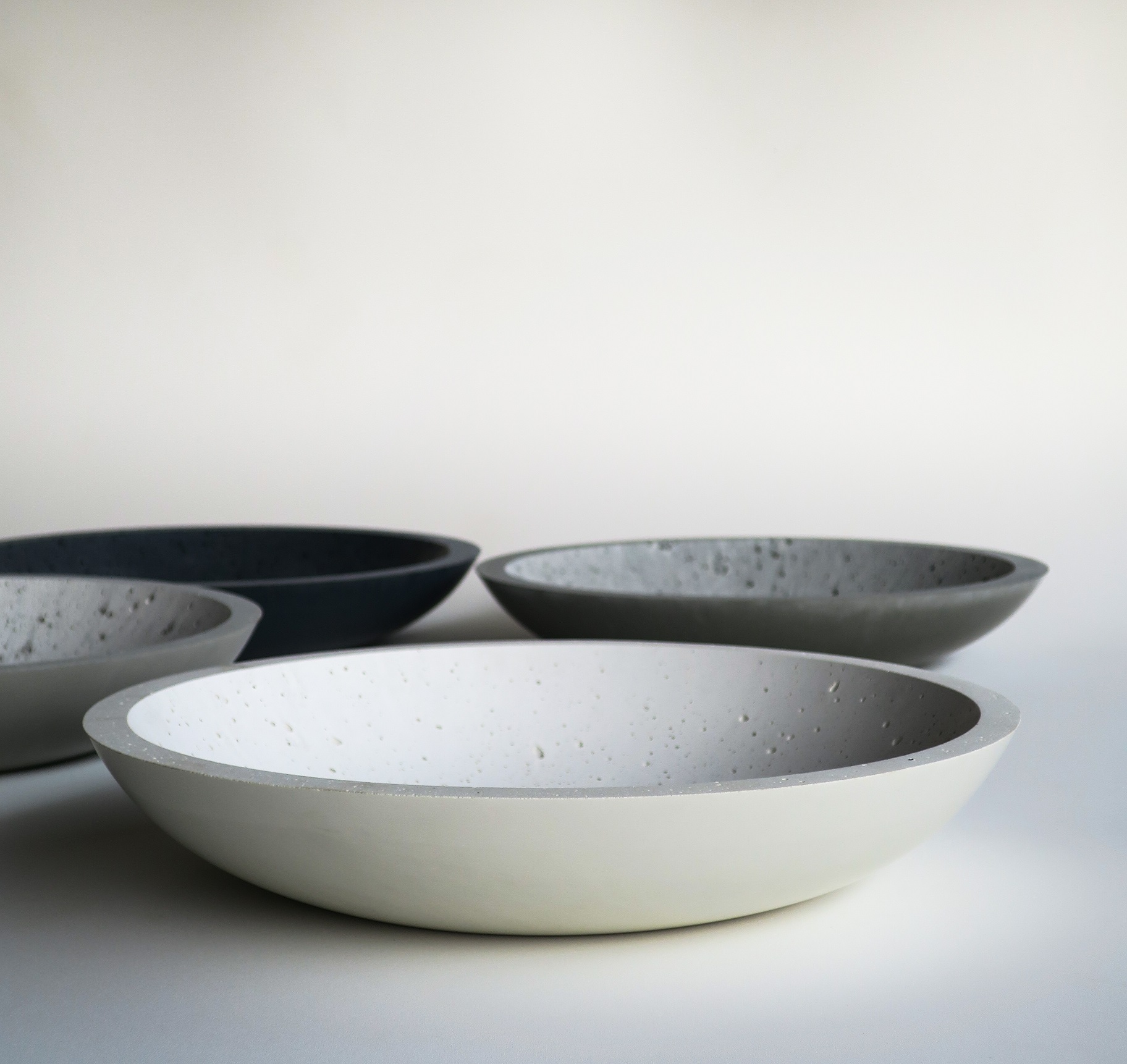 Concrete Bowl - 16" shallow
A subtle simplicity in form that will continue to be relevant and appreciated for years to come.
The top edge is ground and polished by hand using a water-cooled diamond grinder. This additional layer of craftsmanship creates a clean, finished look and sets these bowls apart of others which may not exhibit this level of artistry.
As a result of the casting orientation, the outside of your bowl will be fairly consistent in color, patterning, and will be relatively hole free. The inside of your bowl will feature the true uniqueness of your individual piece. Interior texture can vary anywhere between smooth, marbled, veined, highly cratered, or any combination of all of the above.
~16" diameter, ~3" tall
Size is measured across the top diameter of the bowls and are approximations, exact dimensions vary with each distinctive pour.
*The porosity of concrete makes these bowls unsuitable for prepared foods.
*Contact if ordering multiple, shipping may be combined*